Playhouse On Park Teaching Artists
THOMAS BEEBE
Thomas Beebe is an actor, director, and teaching artist who has worked with many professional companies across Connecticut. Thomas has held various positions in educational theatre with companies including Hartford Stage and Hartford Children's Theatre. Some recent projects include productions of Charlotte's Web and Robin Hood and classes in Improv, Broadway Dance, Acting, and Playwriting. As an actor, Thomas has appeared in over 50 productions at theaters such as Playhouse on Park, Hartford Stage, The Bushnell, and Peak Performances with favorites being Max Bialystock in the hit musical The Producers and William Barfee in Spelling Bee. Thomas holds BFA in Musical Theatre from Montclair State University.

JENNA CASTONGUAY
Jenna Castonguay is a theatre performer and educator from Stafford Springs, CT. She will be graduating from Western Connecticut State University this December with a Bachelor's in Theatre Arts, concentrating in Performance with a minor in Music. In her time as WCSU, she has performed in shows such as The Resistible Rise of Arturo Ui (Grocer/Betty Dullfeet u/s; Dramaturg), Almost, Maine (Gayle), and the new devised theatre work, Organizing in the Time of COVID-19 and Other Lessons (Serena), airing this December. Costuming and wardrobe are a particular passion of hers, and she did Wardrobe for Maine State Music Theatre's 2019 season. This past summer, Jenna was ecstatic to be the Education intern at Playhouse on Park, and she is so grateful to be able to continue teaching at Playhouse Theatre Academy. She plans to pursue a Master's degree in English and Theatre Education in 2021.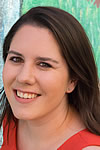 KIRSTEN EASTON-HAZZAA
Kirsten Easton-Hazzaa is an actor, playwright, teacher, producer, and lover of all things theater. She holds a B.A. in both Theater and Sociology from Occidental College and an M.F.A. in Theater (Playwriting) from Southern Illinois University. Her plays have been performed in Los Angeles, New York City, London, Chicago, and many other places.  In 2018 and 2019, Kirsten was playwright-in-residence at La De Da Performing Arts Company, in Fort Collins, CO. She's taught courses in introductory theater, play script analysis, playwriting and acting to students ages 6-76. Kirsten is also one of the producers for the Hartford Fringe Festival, where she helps mount performing arts pieces that are "off the beaten path". When she's not doing her theater things, Kirsten enjoys the challenge of befriending introverts and folding her t-shirts using the Konmari method.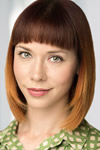 SIERRA KANE
Sierra Kane is grateful to be a teaching artist for Playhouse on Park. She comes to Connecticut by way of Southern California where she received her B.A. in Communications at California State University, Fullerton. At Fullerton she received an opportunity to co-teach a college level public speaking course. There she realized she had a passion for teaching. With years of acting and comedy improv experience she soon started teaching a weekly comedy improv course open to the public. Due to the success of the class, it ran for two years, until she moved away. Sierra has also been fortunate enough to have worked as a counselor at an Easter Seals Camp, a camp for youth with disabilities. In May she will graduate with her MFA in Acting from the University of Connecticut.
SARAH OSCHMANN
Sarah is excited to be joining Playhouse on Park and Playhouse Theatre Academy as a Teaching Artist. She is an actor, writer and educator currently based in Windham, CT. Sarah has been acting for over ten years now. She holds both a BFA in Theatre with a concentration in Acting and Directing from Eastern Connecticut State University, and an MFA in Acting from East 15 Acting School in the UK. Through her career thus far, she has performed in many academia and community theatre productions, along with many short film projects; building her resume to pursue a career in acting full time. Currently, Sarah works as a Tutor at an Elementary school. Through this teaching experience, she has found her love of teaching young minds. She hopes to inspire, educate, and encourage children and young adults of all ages to love the craft of theatre!
DANA RUDNANSKY
Dana Rudnansky is a young theater professional and recent graduate from Wagner College with a BA in Theatre Studies. In her time at Wagner, she was part of various productions including Working, Cabaret, and The Crucible as well as working in the fields of stage and prop management and directing. After working as an Intern with Playhouse this fall, Dana is extremely grateful for the opportunity to inspire young theater artists with Playhouse Theatre Academy.

MICHELLE WRIGHT
Michelle was born and raised in Vernon, Connecticut. Most recently, in May of 2019, she earned her Professional Certificate in Dance from Naugatuck Valley Community College in Waterbury, Connecticut. The Certification focused in Ballet, Jazz, Modern, Choreography, and Performance. Before earning her Professional Certificate in Dance Michelle earned her Master of Divinity from Baptist Theological Seminary in Richmond, Virginia, and her Master if Art in Christian Education from Union Presbyterian Seminary, also in Richmond, Virginia. Michelle earned her Bachelor of Arts in Social Work from Eastern Connecticut State University in Willimantic, Connecticut. Michelle is most dedicated to dance and believes wholeheartedly that she was in fact created to dance. She would like to teach her students to think creatively and to use their imaginations when approaching dance. She would also like her students to develop their minds and their spirits while learning dance from her.
---
Improv

CLAIRE ZICK
moved to West Hartford from Seattle where she was an ensemble member at Unexpected Productions, Seattle's first and most reputable improv theater company. She performed weekly in Seattle Theatresports™ and long-form shows such as HAROLD, SPOKEN, BLANK SLATE, FAKESPEARE, THE MELANIE GAME, CAMPFIRE, A(N) IMPROVISED CHRISTMAS CAROL, BLACK-EYED BLONDE, IMPRESSIONISTIC HORROR, and improvised versions of movie genres. She was also the Assistant Artistic Director and only female member of Sisters of Sal, a long-form improvisational comedy troupe that won Seattle Cage Match and performed with Ryan Stiles. She has studied improv at Unexpected Productions, Magnet Theater, and UCB Theatre. Her instructors have included Randy Dixon, Matt Smith, Jill Farris, Armando Diaz, Christian Capozzoli, Keith Johnstone and Mick Napier. Locally, she has been seen in VANITIES, ISN'T IT ROMANTIC, ARSENIC AND OLD LACE and LEND ME A TENOR as well as other scripted and improv productions in theaters around the state.
TEACHES: Adult Improv classes