CALLING ALL DIVAS!
Can you see yourself on our stage?
"THIS IS ME" - from stop/time dance theater's
2019 production of REEL TO REAL
Right Light Productions on Vimeo.
stop/time dance theater, the resident dance company of Playhouse on Park, is proud to announce an exciting opportunity for YOU to join our show this Spring.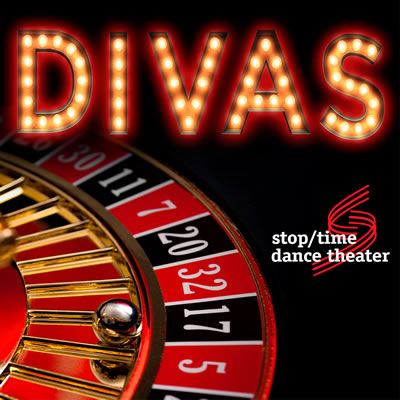 We are holding auditions on Sunday, 1/19 and Monday, 1/20/2020 from 6:00 - 9:00pm for ten available performer slots (one solo or group act per performance). Each of the ten selected solos or groups will perform at one show during our run from March 25th- April 5th. We are looking for classic diva songs a la Celine Dion, Whitney Houston, Barbara Streisand, Jennifer Hudson etc. Soloists or groups of no more than 5 will lip sync or sing live to an instrumental track. Choreography and showmanship is encouraged.
All song choices must be approved by the director to ensure there are no duplicates. Males/females welcome. Must be 16 or older. Contact Darlene at Dzoller@playhousetheatregroup.org for more information and to schedule your audition slot for a chance to take the Playhouse stage! Auditions will be held at Playhouse on Park. 244 Park Road, West Hartford, CT 06119
---
OTHER PLAYHOUSE AUDITION INFO
SEASON AUDITIONS ARE HELD IN JULY IN BOTH NYC AND WEST HARTFORD. PLEASE CHECK THIS PAGE AROUND THAT TIME FOR MORE INFO ON CASTING.
THE SEASON IS ANNOUNCED ON OR AROUND APRIL 1. CALLBACKS AND SECOND ROUNDS OF AUDITIONS ARE HELD IN NYC APPROX. TWO MONTHS PRIOR TO A PRODUCTION. 

IF YOU WOULD LIKE TO BE CONSIDERED FOR AN APPOINTMENT TO BE SEEN IN NYC, PLEASE EMAIL YOUR HEADSHOT AND RESUME TO ARTISTIC DIRECTOR SEAN HARRIS AT 

SHARRIS@PLAYHOUSETHEATREGROUP.ORG

 AND NOTE WHICH SHOW AND ROLES YOU ARE INTERESTED IN.

PLEASE NOTE IF YOU HAVE LOCAL HOUSING AND/OR TRANSPORTATION AND MENTION IF YOU ARE EQUITY OR NON-EQUITY.

WE WORK UNDER A GUEST ARTIST AGREEMENT WITH AEA (2 AEA ARTISTS FOR EACH SHOW)

LOCAL HOUSING AND TRANSPORTATION IS ALWAYS A PLUS.