Artists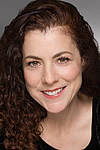 Mindy Cassle (Mrs. Adams) Playhouse on Park Debut! Regional Theatre of the Palouse: Karen/Muriel/Norma PLAZA SUITE; Round Barn Theatre: Mrs. Thatcher/Mrs. Blake WHEN CALLS THE HEART-THE MUSICAL; Compass Rose Theater: Golde FIDDLER ON THE ROOF; Roebuck Studios: Marmee LITTLE WOMEN; Heights Players: Mrs. Robinson THE GRADUATE; John Drew Theatre at Guild Hall: Sister Robert Anne NUNSENSE; Discovery Family Channel: Spokesperson SECRETS OF AMERICA'S FAVORITE PLACES. Mindy wants to thank her husband Ray, for all his love and support.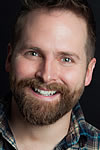 John Elliott* (Nick Radel) Playhouse on Park Debut! Favorite credits: Phoenix Theatre Company: Nick Radel BANDSTAND; Summer Lyric Theatre at Tulane University: Nick Radel BANDSTAND; The Rev: Kurt/Larry NEUROSIS THE MUSICAL; National Tour: Barrett TITANIC. On the trumpet, John was featured on Sam Sherwood's latest EP, "back in bristol". John plays on a vintage 1958 Olds Recording. Much love to my wife Jackey for putting up with all of the trumpet playing. This show is dedicated to my sons, Finn and Rowan. @johnelliottnyc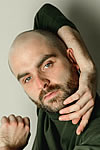 James Felton II (Ensemble/Dance Captain) Playhouse on Park Debut! Ensemble CHICAGO; Clio Cast & Crew: Choreographer OKLAHOMA!; Three Rivers Players: Ensemble GUYS AND DOLLS; Western Michigan University: Harlequin/Nutcracker/Snow King/Trepak/Cavalier THE NUTCRACKER; Flint Institute of Music/Ballet Theatre Company/City Ballet of Boston: Puss in Boots SLEEPING BEAUTY; Ama Dance Theatre: Summer Fairy/Nicolai CINDERELLA; Ballet Theatre Company. James earned his BFA in Dance from Western Michigan University in 2021and joined West Hartford's Ballet Theatre Company last spring.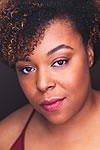 Tiara Greene (Featured Ensemble) Playhouse on Park Debut! Eagle Theatre: Madelaine THE WILD PARTY; Candlelight Theatre: Felicia MEMPHIS, Motormouth Maybelle HAIRSPRAY, Gina BEEHIVE; 11th Hour Theatre Company: Governor/Trish BONNIE AND CLYDE; Arden Theatre Company: Witch u/s INTO THE WOODS; Walnut Street Theatre: Marley u/s ESCAPE TO MARGARITAVILLE; Ensemble ELVIS: A MUSICAL REVOLUTION (upcoming). Tiara hails from Pennsylvania, right outside the city of Philadelphia. Special thanks to her family for their continued support, and Playhouse on Park! www.tiaragreene.com.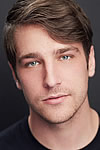 Chris Haley (Wayne Wright) Playhouse on Park Debut! Summer Lyric Theatre: Wayne Wright BANDSTAND; National Tour: Victor/Cliff u/s CABARET; In Scena! Italian Theater Festival NY: Sergio CRUMBS OF JOY; The Phoenix Theatre Company: Ensemble/Wayne Wright u/s BANDSTAND. Chris received a BA in Theatre Arts at Texas A&M with a specialization in acting and directing. Chris would like to thank his parents for their unconditional love and support.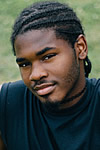 Jerry Hamilton (Ensemble) is a Hartford-based actor with several years of training between his years at The Greater Hartford Academy of the Arts and The Hartt School. He was most recently in the grand finale of Hartford's Got Talent where he placed as a finalist. Last year he performed in Playhouse on Park's production of FENCES and previously in THE SCOTTSBORO BOYS. This is now his third show with Playhouse on Park and he couldn't be more thrilled.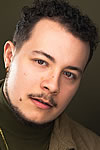 LeVane Harrington (Ensemble) Playhouse on Park Debut! LeVane is a NYC-based performer and hip-hop artist, originally from Cape Cod, MA. Fulton: World Premiere of FOR COLORED BOYZ, WHITE CHRISTMAS; Cape Rep MAMMA MIA!; Plaza Theatrical THE COLOR PURPLE; Argyle CABARET; Provincetown Theater THE GLASS MENAGERIE. BLACK LIVES MATTER. Training: AMDA NYC Rep: FSE. Thanks to Mom, Dad, Mimi, Maggie, & Tiera. For Papa. Peace. IG: @levane_harrington195.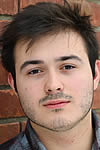 Dan Jantson (Johnny) Playhouse on Park Debut! Playhouse Stage Company: Michael Wormwood MATILDA, Romeo NEWSIES, Rooster ANNIE; Bethlehem High School: Jean Valjean LES MISÉRABLES. Dan is going into his sophomore year at The Hartt School, studying Music Production & Technology with a focus on jazz drum set. Dan would like to thank his incredibly artistic family, friends, and teachers for teaching him everything he knows.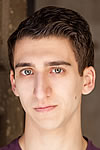 Stephen C. Kallas (Ensemble) Playhouse on Park Debut! Select credits include: Old Man Jenkins/u/s Electric Skates/Squidward THE SPONGEBOB MUSICAL (1st National Tour); Fireside Theatre: Davey NEWSIES, Ensemble/Cover GREASE, Zebulun/Cover JOSEPH…DREAMCOAT; KC Starlight: Flying Jitterbug/Crow WIZARD OF OZ; AZ Broadway: Ensemble/u/s Frank Jr. CATCH ME IF YOU CAN, OMJ/Electric Skate/Dance Captain/Skateboarding Choreographer THE SPONGEBOB MUSICAL. ATB Talent | Wagner College | Small Business Owner | For PCRM@StephenCKallas | StephenCKallas.com | @SpikemarKProducts | SpikemarKProducts.com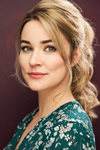 Katie Luke (Julia Trojan) Playhouse on Park: Texas CABARET; Tour/Cruises: NCL: Maggie/Swing Nicola KINKY BOOTS; Disney Cruise Lines: Elsa. Regional: Cortland Repertory Theatre: Katherine Plumber NEWSIES (Salt Award Winner), Sharon McLongergan FINIAN'S RAINBOW; New London Barn Playhouse: Lois Lane/Bianca KISS ME KATE; The MacHaydn Theatre: Janet Van De Graff THE DROWSY CHAPERONE. BFA The Hartt School. Lots of love to Brian at The Hell's Kitchen Agency, her loving family, Sean and Darlene, and her husband Harrison for the utmost support.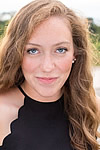 Emma Luxemburg (Ensemble) (she/her) Playhouse on Park debut! Wagner College: Dee Dee Allen THE PROM, Woman #3 A GENTLEMAN'S GUIDE…, Mary Druggist THE CRADLE WILL ROCK, Ensemble/Dance Captain ALL SHOOK UP; West Hartford Summer Arts Festival: Bea SOMETHING ROTTEN!, Donna Sheridan MAMMA MIA!, Paulette LEGALLY BLONDE; Opera House Players: Ensemble/Dance Captain SOMETHING ROTTEN!. Emma is ecstatic to be performing so close to home. Much love and thanks to her family, friends, teachers, and the fantastic cast, crew, and creative team for the opportunity! Wagner College Theatre '23 IG: @emmaluxemburg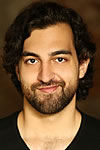 Alan Mendez* (Davy) Playhouse on Park Debut! The Public Theater: Andromachus SOCRATES, Understudy COMEDY OF ERRORS; Phoenix Theatre Company: Davy BANDSTAND; Hangar Theatre: Pierre NATASHA, PIERRE AND THE GREAT COMET OF 1812; Fulton Theatre: Magaldi EVITA; Mason Street Warehouse: Svec ONCE. Muhlenberg College (B.A. Theatre & B.S. Physics). @alan.r.mendez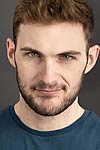 Benjamin Nurthen (Donny) Playhouse on Park Debut! Norwegian Cruise Line: Charlie KINKY BOOTS, Beast CHOIR OF MAN; Beef & Boards: Chuck Cranston FOOTLOOSE. Ben is a writer, actor, and musician originally from Philadelphia, PA. He sends all his love and gratitude to his relentlessly supportive family and friends. To the cast: go out and have a ball, 'cause you deserve it!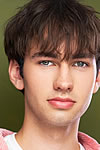 Declan Smith (Ensemble) Playhouse on Park Debut! CCM: Melchior SPRING AWAKENING, Lord Clapham/Master of Justice SOMETHING ROTTEN; West Hartford Summer Arts Festival: Nick Bottom SOMETHING ROTTEN; Benjamin Rauch Voice Studios: Jamie THE LAST FIVE YEARS. Declan is currently a rising sophomore at CCM getting his BFA in Musical Theatre.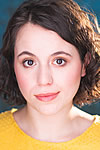 Julia Solecki (Ensemble) Playhouse on Park: Player PIPPIN; Peregrine Theatre Ensemble: Helga CABARET, Tribe Member HAIR. Julia is a graduate of Boston Conservatory at Berklee's BFA Musical Theatre program. She wants to thank her friends and family for their support in all her endeavors! www.juliasolecki.com IG: julia.solecki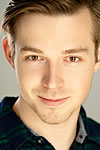 Jack Theiling He/Him (Jimmy) Previous shows at Playhouse on Park: Meyer Balsam INDECENT; Repertory Theatre of St. Louis: Ensemble OSLO; Virgin Voyages/PigPen Theatre Co: Logan PHANTOM FOLKTALES; Max & Louie Productions: Meyer Balsam INDECENT; Webster Conservatory: Alan PICNIC, Ensemble/Sword Dancer BRIGADOON. Jack received his BFA in Musical Theatre from The Webster Conservatory of Theatre Arts. He would like to thank his incredible fiancée, Lexie, for her support. "The Gil to my George." Instagram: @jacktheiling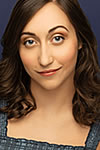 Alexis Yard (Ensemble) Playhouse on Park Debut! Tours: A CHORUS LINE. Regional: City Springs Theatre: CATS, A CHORUS LINE; Palace Theatre: GREASE, A CHRISTMAS CAROL; Florida Repertory Theatre: WEST SIDE STORY; Plaza Theatricals: GUYS AND DOLLS; Shenandoah Summer Music Theatre: GREASE; Cortland Repertory Theatre: LEGALLY BLONDE, MAMMA MIA; Millbrook Playhouse: BEAUTY AND THE BEAST, SISTER ACT. Education: Shenandoah Conservatory, musical theatre BFA. Many thanks to the team and all involved! alexisyard.com IG: @alexis_yard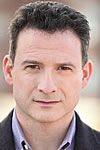 Sean Harris (Director) is the Co-founder and co-Artistic Director of the award -winning Playhouse on Park in CT. Playhouse directing credits include: INTO THE WOODS, THE SCOTTSBORO BOYS, ANGELS IN AMERICA, METAMORPHOSES, PETER AND THE STARCATCHER, PASSING STRANGE. Other recent regional credits: The Hollywood Fringe Festival, CT Shakespeare Festival, Fifth Letter Productions. NYC Theatres include: 59E59, Theatre Row Studio, TBG Theatre, The Culture Lab, Stages on the Sound, The Actors Studio, Producers Club. Edinburgh Fringe Festival: ARABIAN NIGHTS, PANDORA'S BOX, KISSED THE GIRLS AND MADE THEM CRY, THE ECSTASY OF VICTORIA WOODHULL. BA: DeSales University. MFA: The New School/Actors Studio
*Appears courtesy of Actors Equity, the professional union for actors and stage managers.