Artists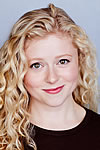 Laura Axelrod (Lydia) Playhouse on Park Debut! Atlantic Theater Company: Jennifer, THE BIG ONE OH!; Hartford Stage: Flying Apparition A CHRISTMAS CAROL; The Monomoy Theatre: Celia AS YOU LIKE IT, Fredrika A LITTLE NIGHT MUSIC, Raymonde A FLEA IN HER EAR. Graduated: BFA in Actor Training at The Hartt School. Mom and Dad, Sarah, Jared, and the Starkeys deserve more love than I can ever give them. I hope you have so much fun with us tonight! lauraaxelrodactor.com // @lauraxelrod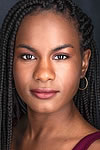 Kristin Fulton (Jane) Playhouse on Park Debut! The Weasel Festival at The Public: 1981 THE SHES; Chorus TONGUE DEPRESSOR; 59E59: Avra THE BRIEFLY DEAD; Judson Theatre Company: Viney THE MIRACLE WORKER; Dixon Place: Condoleezza Rice/Actor 2 AUTOPORTRAIT; Twelve Miles West: Saloon Girl/Kate (u/s) WILD OATS. Kristin has an MFA in Acting from Brooklyn and founded Kapital K Productions. She also teaches speech at The City College of New York. www.KristinSFulton.com.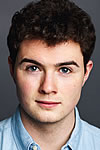 Ted Gibson (Arthur) Playhouse on Park Debut! The Chain Theatre: Elijah DEAD BABIES; University Musical Society: Bernard DEATH OF A SALESMAN; The University of Michigan: Edward SENSE AND SENSIBILITY, Dennis THIS IS OUR YOUTH. Ted is a Graduate from the University of Michigan's Theatre + Drama Department. Thanks to the cast and crew of this production for their hard work, to Mom and Dad for their endless love and support, and to you for coming out and supporting live theatre!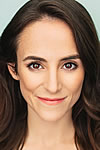 Dakota Mackey-McGee* (Elizabeth) Playhouse on Park Debut! NYC New Works Reading: Young Marina OSWALD THE MUSICAL; Gretna Theatre: Nancy OLIVER; Arrow Rock Lyceum: Meg CRIMES OF THE HEART. In honor of this production Dakota is making a donation to Girls On The Run, a non-profit working to build physical and emotional strength in young girls during their formative years. Big Thanks to my agents at Wolf Talent Group. Love to Mom and J.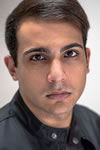 Karim Nematt (Bingley): Playhouse on Park Debut!; Schimmel Center: Leontes THE WINTERS TALE; St Paul's Theatre: Macbeth MACBETH. Attended Pace University School of Performing Arts (2019).  Absolutely buzzing to work with the folks at Playhouse on Park.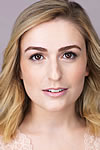 Moira O'Sullivan (Anne de Bourgh): Playhouse on Park: Carol OLEANNA. Off-Broadway: 59E59 Theaters: Charlotte BENEATH THE GAVEL; Regional: Ivoryton Playhouse: Rowena BILOXI BLUES, Violet IT'S A WONDERFUL LIFE: A LIVE RADIO PLAY, Miss Glace CONEY ISLAND CHRISTMAS, Player One AN ACTOR'S CAROL; Seven Angels Theater: Kari ALWAYS A BRIDESMAID; TV: Homicide City, Deadline Crime with Tamron Hall, Celebrity Ghost Stories. BFA NYU Tisch, UCB Comedy. Host of the podcast Back in Town. www.moiraosullivan.com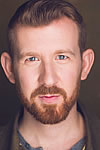 Griffin Stanton-Ameisen* (Darcy): Playhouse on Park Debut! Delaware Theatre Company: EXPLORER'S CLUB; Greenbrier Valley Theatre: JULIUS CAESAR; InterAct Theatre: THE NETHER; Inus Nua Theatre: PENELOPE; Revolution Shakespeare: CYMBELINE. MFA: University of Nevada, Las Vegas. Love to Dae. @thegriffinsa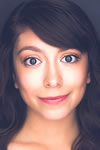 Sydney Torres (Mary) Playhouse on Park Debut! Seacoast Rep: Morales A CHORUS LINE; Florida Rep: Juliet ROMEO & JULIET, Jackie HAY FEVER, Tania u/s NATIVE GARDENS; Berkshire Theatre Group: Ethel THE MUSIC MAN; Dyanne u/s MILLION DOLLAR QUARTET. BFA Musical Theatre Emerson College. Many thanks to Sasha, Sean, & Darlene. Love to Mom, Dad, Zack, Roger, Don, Fred, Grandpa, & Dyl. For Grandma, Evie, & Liz, who lived large lives, & for Jess, my Austen queen. www.sydneytorres.com IG:@sydneymtorres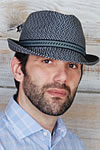 Sasha Brätt (Director) Playhouse on Park: ALL IS CALM: THE CHRISTMAS TRUCE OF 1914, TUESDAYS WITH MORRIE, THE REVISIONIST, THE DINING ROOM, and OTHELLO, Director of New Works; Director or Assistant Director: Woolly Mammoth Theater Company, Folger Shakespeare Theatre, Shakespeare and Company, Ivoryton Playhouse, Seven Angels Theatre.