Sunday, December 27th 4:00pm ET

Join us for a panel discussion:
Shared Gestures of Goodwill: The Christmas Truce of 1914
Moderated by West Hartford's Chuck Coursey with special guest panelists: American Folk Music Star John McCutcheon, All is Calm creator Peter Rothstein, CT's own WWI aficionado Christine Pittsley, and Sam Kassow, a leading historian of Polish Jewry and the Holocaust.
Missed the panel? You can watch the recording here.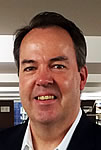 CHUCK COURSEY
(Moderator) is a founding Board Member and Board Member Emeritus of West Hartford's Playhouse on Park, Chairperson of the West Hartford Arts Commission and Chairperson of the West Hartford Public Library Foundation. He served three terms on the West Hartford Town Council from 2003 – 2009, serving as the town's Deputy Mayor from 2007 – 2009. He was a leading advocate for Blue Back Square and chaired the Town Council's construction oversight committee for the development. Chuck is President of Coursey & Company, one of the region's leading public affairs firms, helping guide clients in managing the intricacies of today's multi-faceted communications landscape. Chuck has lived in West Hartford since the age of three and is a graduate of Kingswood Oxford School and the College of the Holy Cross. He and his wife and business partner, Mary Brennan Coursey, are the proud parents of five adult children.
Guest Panelists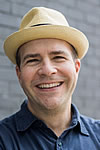 PETER ROTHSTEIN works extensively as a director of theater, musical theater, opera and new work development. He is the Founding Artistic Director of Theater Latté Da, a Twin Cities-based company dedicated to adventurous music-theater. Peter frequently directs workshops of new plays, musicals and operas with Theater Latté Da, the Playwrights' Center, Philadelphia's PlayPenn and the Illusion Theatre, where he is an artistic associate. He is the creator of All Is Calm: The Christmas Truce of 1914, which premiered in a live broadcast on Minnesota Public Radio and has since been broadcast around the globe. In 2018, All is Calm received its Off-Broadway debut at the Sheen Center for Thought & Culture, for which it won a 2019 Drama Desk Award for Unique Theatrical Experience. Peter has been named three times as one of Minnesota's Artists of the Year by the Star Tribune, Theater Artist of the Year by Lavender Magazine, Best Director of the Year by City Pages and Artist of the Year by City Pages. He has received nine Ivey Awards for Overall Excellence, and has been awarded grants and fellowships from the National Endowment for the Arts, Theater Communications Group, the Minnesota State Arts Board and the McKnight Foundation. Peter has served on the board of directors for the National Alliance for Musical Theatre, Alive and Kickin' and the Twin Cities' Ivey Awards. He also served on the steering committee for the creation of the Minnesota Theater Alliance. He has been as a panelist and evaluator for the Playwrights' Center, the McKnight Foundation, the Minnesota State Arts Board and the National Alliance for Musical Theatre's Festival of New Musicals. Peter has a Bachelor of Arts degree in Music and Theater from St. John's University and a Master of Fine Arts degree in Directing from University of Wisconsin--Madison.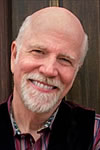 JOHN MCCUTCHEON is a singer, songwriter, and multi-instrumentalist. He wrote the song "Christmas in the Trenches", based on the historical Christmas Truce of 1914. He has been at the forefront of American folk music since the late '70s, covering a wide variety of traditions including Appalachian dulcimer and fiddle music, topical protest songs, and children's albums for respected folk labels like June Appal, Red House, and Rounder Records. Establishing himself as a master of the hammered dulcimer on the groundbreaking 1977 release The Wind That Shakes the Barley, the Wisconsin native moved into making children's music in the early '80s with albums like Howjadoo and Mail Myself to You. McCutcheon has also performed widely as a storyteller, written several books, worked as a social and labor activist, and produced albums for other artists. He has remained prolific, both on-stage and in the studio, releasing thoughtful, finely crafted albums like the 2006 literary project Mightier Than the Sword and 2013's diverse 22 Days, a collaboration with Bosnian cellist Vedran Smailovic.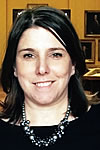 CHRISTINE PITTSLEY has been the Project Director for Connecticut State Library's award winning World War One programs, including the Digging Into History trench restoration project and the Remembering World War One Digitization program. She was Connecticut's liaison to the United States World War One Centennial Commission and has been recognized as a leader in the nation's commemorative efforts. She has worked at the State Library since 2008 and created and led the archival and museum digitization and metadata programs. She has been involved in a number of statewide digital initiatives and serves on the Connecticut Militia Heritage Council and served on the boards of the Association for the Study of Connecticut History, Cheshire Historical Society, and Cheshire Historic District Commission.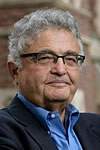 SAM KASSOW was born October 3, 1946, in Stuttgart, Germany, to his parents Celia and Kopl and spent his first three years in a displaced persons camp in Wasseralfingen. He grew up in New Haven, Connecticut, and is today a leading historian of Polish Jewry and the Holocaust. Sam went on to earn a B.A. from Trinity College, Hartford; an M.Sc. from the London School of Economics; and a Ph.D. from Princeton University. His mastery of Russian, German, Hebrew, and Polish, in addition to his native Yiddish, has given him access to manifold sources on East European Jewish history, while his family background, painful as it was, has afforded him unique insights into the society's lived reality. Sam is the author of Who Will Write Our History? (Indiana University Press, 2007), later adapted into a documentary film of the same name. The book offers a reconstruction of prewar and Holocaust-era Warsaw through the life of Emanuel Ringelblum, a historian and Zionist socialist activist who created the massive Oyneg Shabes archive in the Warsaw ghetto.
This discussion will be recorded for future viewings.