Dear Friends of Playhouse on Park,
It has been a long while since I have checked in; both to see how you are doing and to share what is going on with the Playhouse. I apologize for my lack of communication. It has been an incredibly busy time, not only because we've been working very hard to keep the Playhouse alive, but also because we are doing so with a dramatically reduced staff. This is no different than any other arts organization. I am not complaining, just explaining!
We are soon to hit the 7-month mark since the mandated shut down. Seven months!! Gosh we miss you all. We miss being able to gather at the Playhouse. We miss creating art in all of the ways we are used to. We miss being able to plan. We miss our staff. We miss meeting with our boards in person. However, we are immensely grateful for the new and creative opportunities that we HAVE been able to provide.
It has been thrilling to partner with several amazing organizations. We have seen so many of you out enjoying our work in a socially distanced manner. Please join us in thanking the Hill-Stead Museum, Auerfarm, Dunkin' Donuts Park and the Edmond Town Hall in Newtown CT. Each organization so graciously opened their doors to provide us an outdoor stage. Additionally, thank you to West Hartford Community Interactive (WHCi), who has supported us with a virtual partnership. We are eternally grateful and excited about conversations that will lead to future collaborations (Covid or not). This has been a big silver lining for us over the past couple of months.
The first production of our 12th Main Stage Season closed yesterday. We were so very sad to not have been able to produce Kennedy: Bobby's Last Crusade by David Arrow in front of a live audience. The Governor's orders prevented indoor performances and Actor's Equity (the union for professional actors) would not allow an outdoor performance. We had to pivot. We are not film producers, but boy are we proud of the film of this play. It did not receive the audience it deserved. For those who took a chance, we hope you agree that it was well worth it. We loved this play! The private screenings at the Playhouse were wonderful and we hope to do more of that in the future.
You may be wondering, "What's next?" At this point, we don't know!
Governor Ned Lamont has given us permission to open at 50% capacity - with social distancing - which is really 17%. Can we sustain a production with only 17% of the house sold? Definitely not! However, we are trying to be creative. We continue to be committed to bringing you professional theatre while still ensuring you feel safe. What that will look like, we are not quite sure, but we are working non-stop to figure it out.
Our educational programming is happening; some virtual and some in person. Field trips are out of the question (which is a huge business for us) and we are working on new kinds of supplemental video programming. Our off-site programming is on hold, so we are trying to reinvent ourselves here, too.
In the meantime, we have to continue to raise money. Without earned revenue, raised revenue becomes more important than ever before.
You have all been so generous and we are grateful. Let's keep it going! We always have had to raise money as this accounts for about 50% of our annual operating budget. This year, there is very little earned revenue so I predict that close to 80% of our operating budget will need to come through fundraising. Covid stinks. Truly. If you are in a position to donate, please do. We are counting on donations to keep us afloat, as the theatre is in limbo for the foreseeable future. Again, we are grateful to you for all you have done and all you will continue to do to help keep Playhouse on Park alive.
Donations can be made online here. Call 860-523-5900 ext 10 or mail c/o Playhouse Theatre Group, Inc 244 Park Road, West Hartford, CT 06119. If you would like to make a monthly recurring gift, give us a call and we'll help set that up.
We are trying our hardest to get through this and hopefully emerge in as stable a position as possible. We can't do it alone. Thank you for your consideration.
Please do reach out; we'd love to hear how you are doing, what are we doing that you have enjoyed, and what would you like to see us do?
I look forward to hearing from you.
Thank you!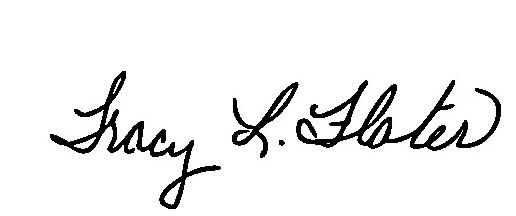 Tracy Flater, Co-Founder/Executive Director
tflater@playhousetheatregroup.org
860-558-8038 x12