Artists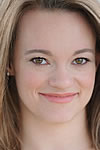 Hillary Ekwall* (Dana) Playhouse on Park: Sr. Amnesia NUNSENSE, Schwarzy SPELLING BEE, Sally CHARLIE BROWN, and Director CURIOUS GEORGE; National Tours: Roundabout Theatre Company: Rosie, cello/violin CABARET, HOW THE GRINCH STOLE CHRISTMAS; Regional: Patty Simcox GREASE, Columbia ROCKY HORROR, Kost CABARET. She is also an accomplished cellist, gymnastics coach, and educator. Hillary is excited to be back at Playhouse on Park where she's been involved in over 20 productions. Endless thanks to her friends, care team, and family who have been there every step of the way!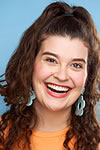 Olivia Fenton (Leanne) Playhouse on Park debut! A Wethersfield native, she is thrilled to be back on stage performing so close to home. The Rev: Ensemble THE HUNCHBACK OF NOTRE DAME; Connecticut Repertory Theatre: Ensemble SWEENEY TODD; Monomoy Theatre: Anne A LITTLE NIGHT MUSIC, Daria Chase THE GAME'S AFOOT; Goodspeed Festival of New Musicals. Proud graduate of The Hartt School. A huge thanks to Sean & Darlene, and the wonderful cast/crew of THE PIN-UP GIRLS. All my love to Mom, Dad & Gia. @liv_fenton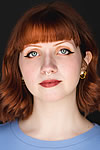 Maggie Keene (Megan) Playhouse on Park debut! Village Light Opera Group: Celeste #1 SUNDAY IN THE PARK WITH GEORGE. Special thanks to Caitlín Burke, my wonderful voice teacher. Thank you Mom, Dad, Justin, and LeVane for all their support. IG: @maggierosekeene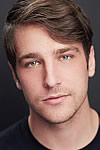 Christopher Rhodes* (Joel): Playhouse on Park: Wayne Wright BANDSTAND; Summer Lyric Theatre: Wayne Wright BANDSTAND; National Tour: Victor/Cliff US CABARET; In Scena! Italian Theater Festival NY: Sergio CRUMBS OF JOY; The Phoenix Theatre Company: Ensemble/Wayne Wright US BANDSTAND. Christopher received a BA in Theatre Arts at Texas A&M with a specialization in acting and directing. He is incredibly excited to return to Playhouse on Park and extends his gratitude to its wonderful patrons. Christopher would like to thank his parents for their unconditional love and support.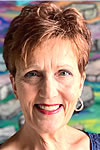 Darlene Zoller (Director/Choreographer) is the co-founder and co-artistic director of Playhouse on Park where she has directed PIPPIN (Best Director/Choreographer of a Musical/Broadway World,) NUNSENSE, CHICAGO (Best Director of a Musical/Broadway World,) PINKALICIOUS, ELEPHANT AND PIGGIE, SWINGING ON A STAR and THAT HOLIDAY FEELING, SAY THINGS FUNNY, and choreographed; BANDSTAND, PIPPIN, INTO THE WOODS, THE SCOTTSBORO BOYS, IN THE HEIGHTS, A CHORUS LINE, HAIR, CABARET, PASSING STRANGE among others. She is the founder, director and choreographer of stop/time dance theater, the resident dance company of Playhouse on Park, now in its twenty-first year. She was voted Best Director of a Musical/Broadway World for I'D RATHER BE DANCING. CT Critics Circle nominee for Best Choreographer for PIPPIN, HAIR, ROCKIN' THE FOREST and IN THE HEIGHTS. She IS Mama D of MAMA D's OUTRAGEOUS ROMP; a grown ups only music, dance and comedy event-exclusive to the Playhouse. Social media followers know her as "the driveway lady" for having taught 450 consecutive days of WE'RE BETTER WHEN WE'RE DANCING dance classes online during the pandemic where she gathered a loyal following. Darlene is a former adjunct professor at the University of Hartford's Hartt School where she directed and choreographed CHICAGO and did the choreography for ON THE TWENTIETH CENTURY, THOROUGHLY MODERN MILLIE, SMILE, CURTAINS and NUNSENSE. She also teaches tap dance classes for adults for the Playhouse Theatre Academy in Simsbury and is a dance/fitness instructor at Big Sky Fitness in Vernon.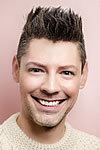 Kevin Barlowski (Music Director/Mr. B) Playhouse on Park: Director and Music Director, DANDELION, A CHARLES DICKENS CHRISTMAS, FRECKLEFACE STRAWBERRY, A YEAR WITH FROG AND TOAD, Woof HAIR, Leaf Coneybear/Carl Dad THE 25th...SPELLING BEE, Bobby/Emcee U/S CABARET, Educator; Kevin has been involved in over 75 productions throughout CT, MA, and NY, while serving as the Director of Performing Arts at Bay Path University and as an adjunct instructor at the Hartt School of Music. Kevin is the proud founder of "Brave Space," a firm dedicated to empowering individuals and organizations with public speaking and team-building skills. Learn more at findyourbravespace.com
*Appears courtesy of Actors Equity, the professional union for actors and stage managers.